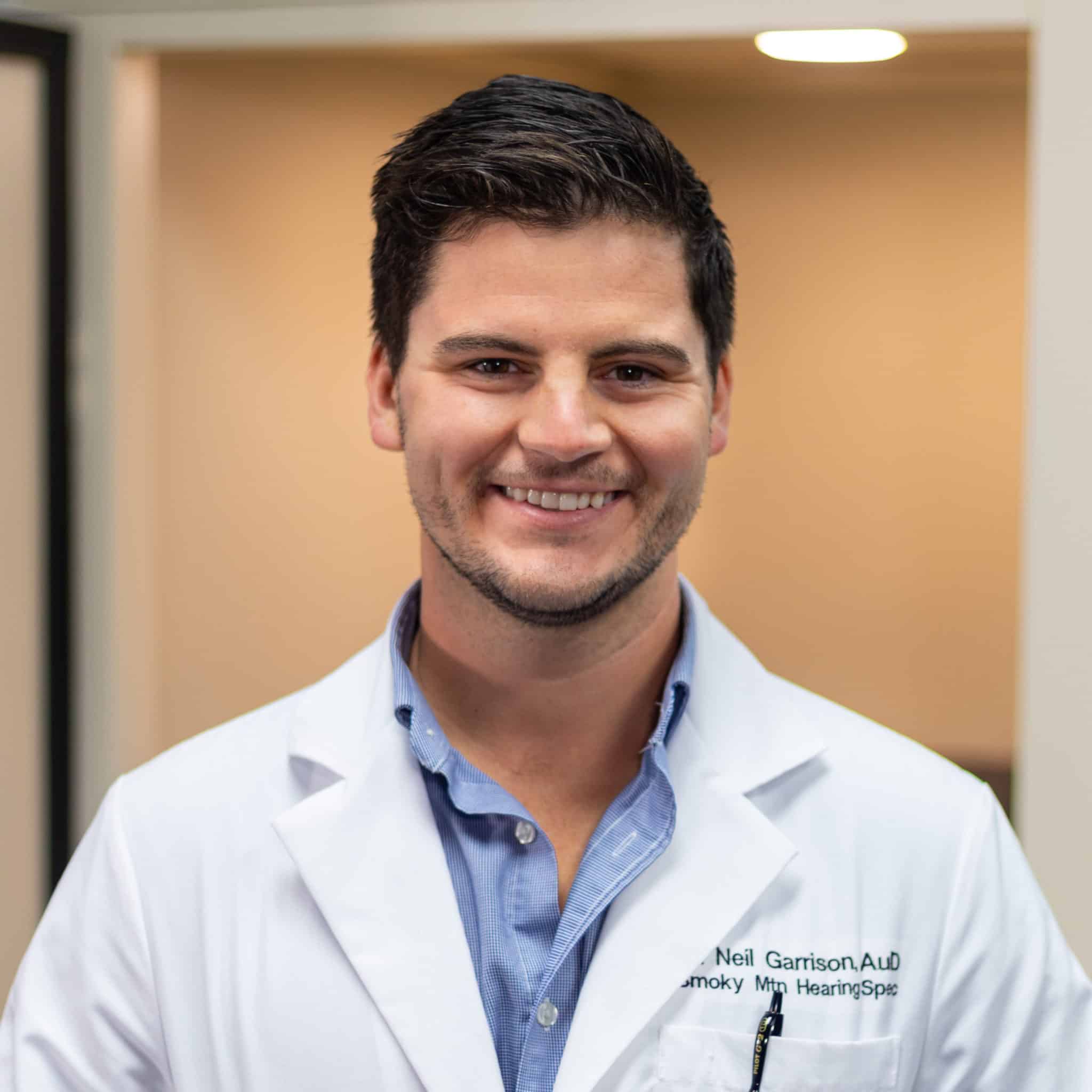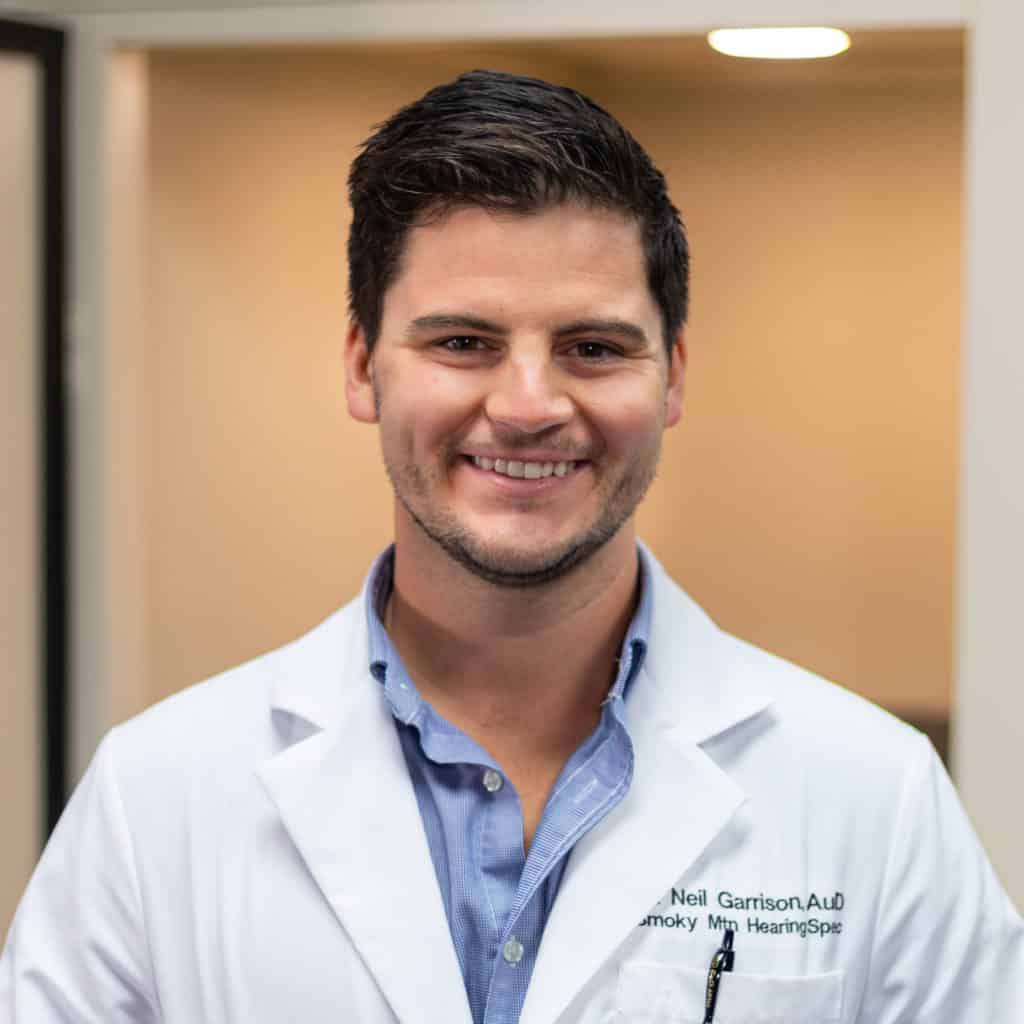 Dr. W. Neil Garrison, CCC-A
Dr. Neil Garrison is our audiologist and came to our practice in July 2020. He is a native of Spring City, TN and currently resides in Knoxville. Neil earned his Bachelor's, Master's and Doctorate in Audiology from the University of Tennessee Knoxville in 2014, 2017, and 2019 respectively. He did his externship at the Charlie Norwood VA Medical Center in Augusta, GA.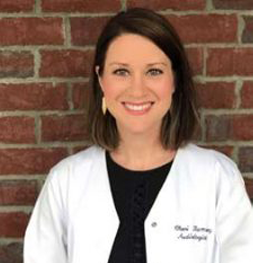 DR. CHERI R. RAMSEY, CCC-A
Dr. Cheri Ramsey, originally from South Carolina, joined East Tennessee Audiology in 2019. She earned a Bachelor of Arts degree in Speech-Language Pathology and Education from Columbia College in 2000, a Master of Arts Degree in Audiology from The University of Tennessee in 2002, and completed her Doctorate of Audiology in 2019. She has worked in private- practice Audiology clinics and Otolaryngology offices, as well as with Tennessee Early Intervention Services and various Tennessee county school districts. Dr. Ramsey is licensed by the state of Tennessee and is a member of the American Speech-Language-Hearing Association. She currently resides in Nolensville, Tennessee with her husband, two daughters, and dog. Dr. Ramsey loves traveling, reading, and cheering on the Tennessee Vols.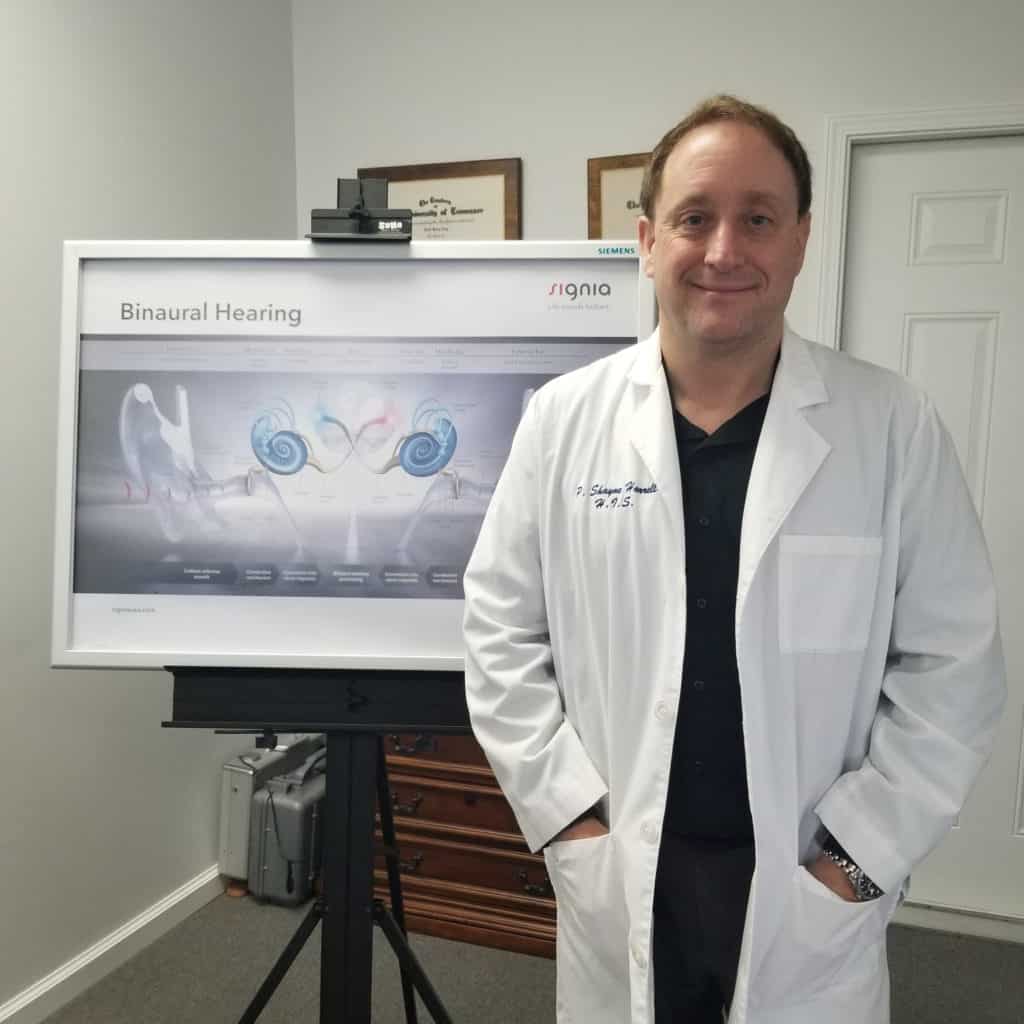 P. Shayne Harrell, H.I.S.
Born in Baton Rouge, LA. Has lived in TN since 1981. Went to Central High School in Columbia, TN. Attended Columbia State Community College in Columbia, TN. before transferring to MTSU in Murfreesboro, TN. to complete my college. So, TN is really home. Before becoming a "Hearing Practitioner" (H.I.S.), I was in engineering in Telecommunications and I have been in this part of the medical field now for 17 years and still love it. I initially got into this field because I have always had a passion for people and helping them and wanted to do more than keep them connected with phones. I wanted to be able to really connect people back to everyday life and family. I often tell my patients, jokingly, that I went from "Can you hear me now?" to "You CAN hear me now!". I firmly believe that you need to love what you do and success will follow and if you don't love what you do then don't do it at all. I have always said the day I stop loving what I do is the day I walk away. I still, after 17 years and counting, love the patient and what I do and see no end in sight of doing what I do. I enjoy many things outside of my wife and family. I love most anything outdoors and especially most anything involving water. I enjoy traveling and seeing new places and experiencing new cultures and foods. I love the mountains and of course lakes, rivers, and beaches. Even enjoy a good game of chess and tennis too. I am a big fan of college football with the Tennessee Volunteers being my favorite team among several others.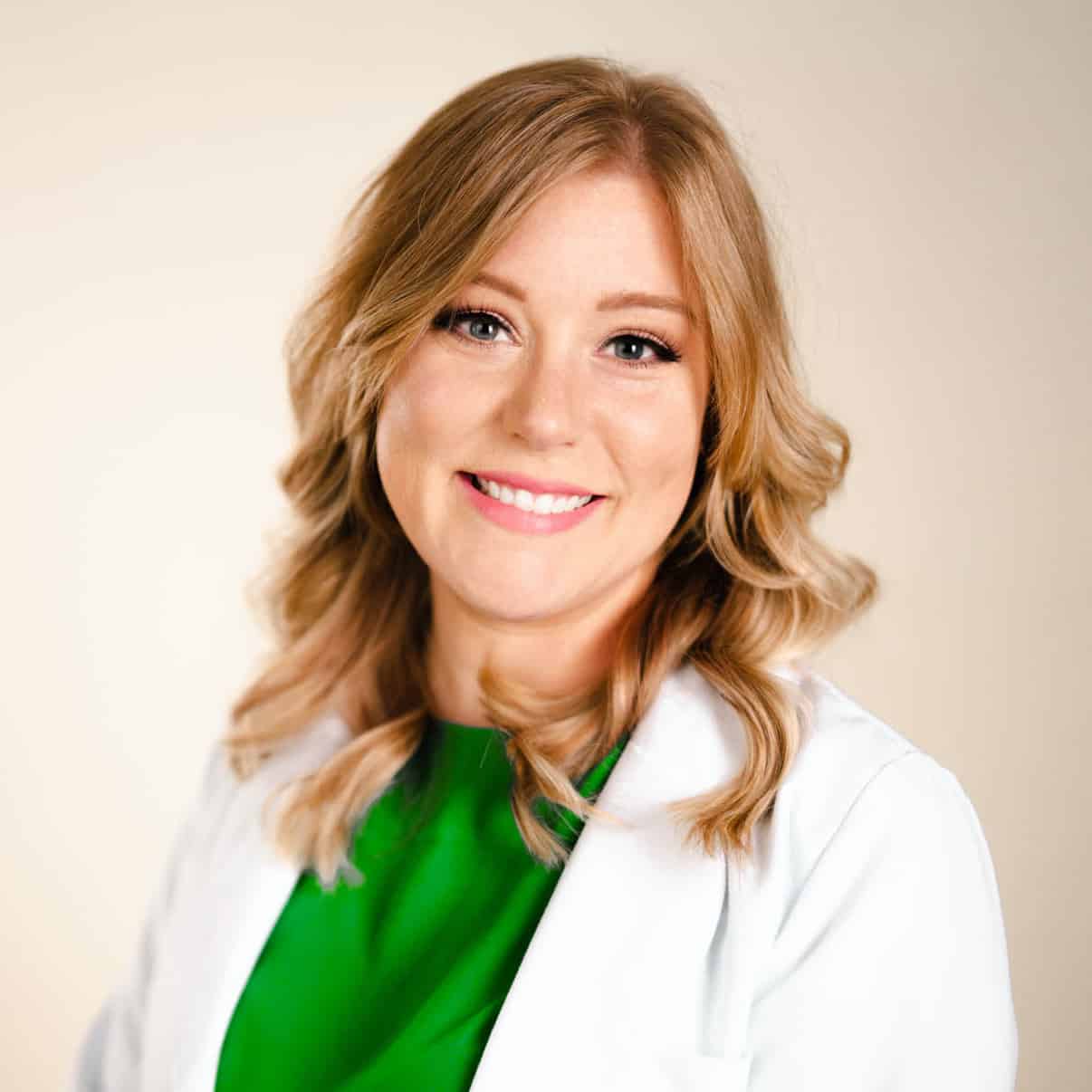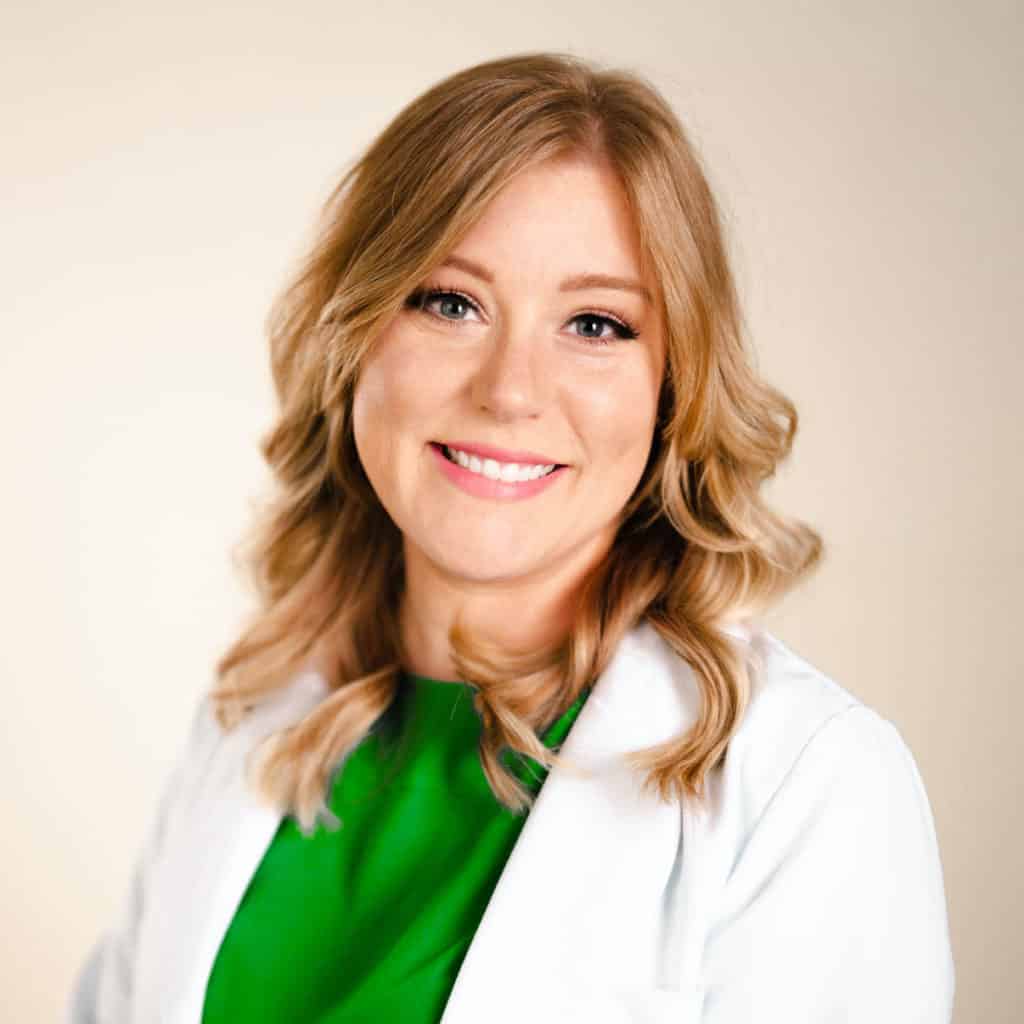 Katie Graves Curcio, BC-HIS
Katie Graves Curcio, BC-HIS is a Board Certified Hearing Instrument Specialist.  Hailing from Kentucky, Katie earned a Master's degree at Murray State University and moved to Chattanooga in 2018.  She started working at East Tennessee Audiology in January 2020.  
Katie started working in the hearing industry in 2016, and she loves helping patients reconnect with family and friends through hearing healthcare.  She especially loves counseling patients and their spouses or children on the rehabilitation aspect of wearing hearing instruments, and how they can work together to achieve the best results!  Katie is excited about utilizing rapidly improving technology to increase clarity and understanding in challenging environments while contributing to whole body well-being. 
When Katie is not working with patients, you can find her hiking and kayaking with her husband, Chris, exploring coffee shops, learning ukulele, or playing fetch with her cat!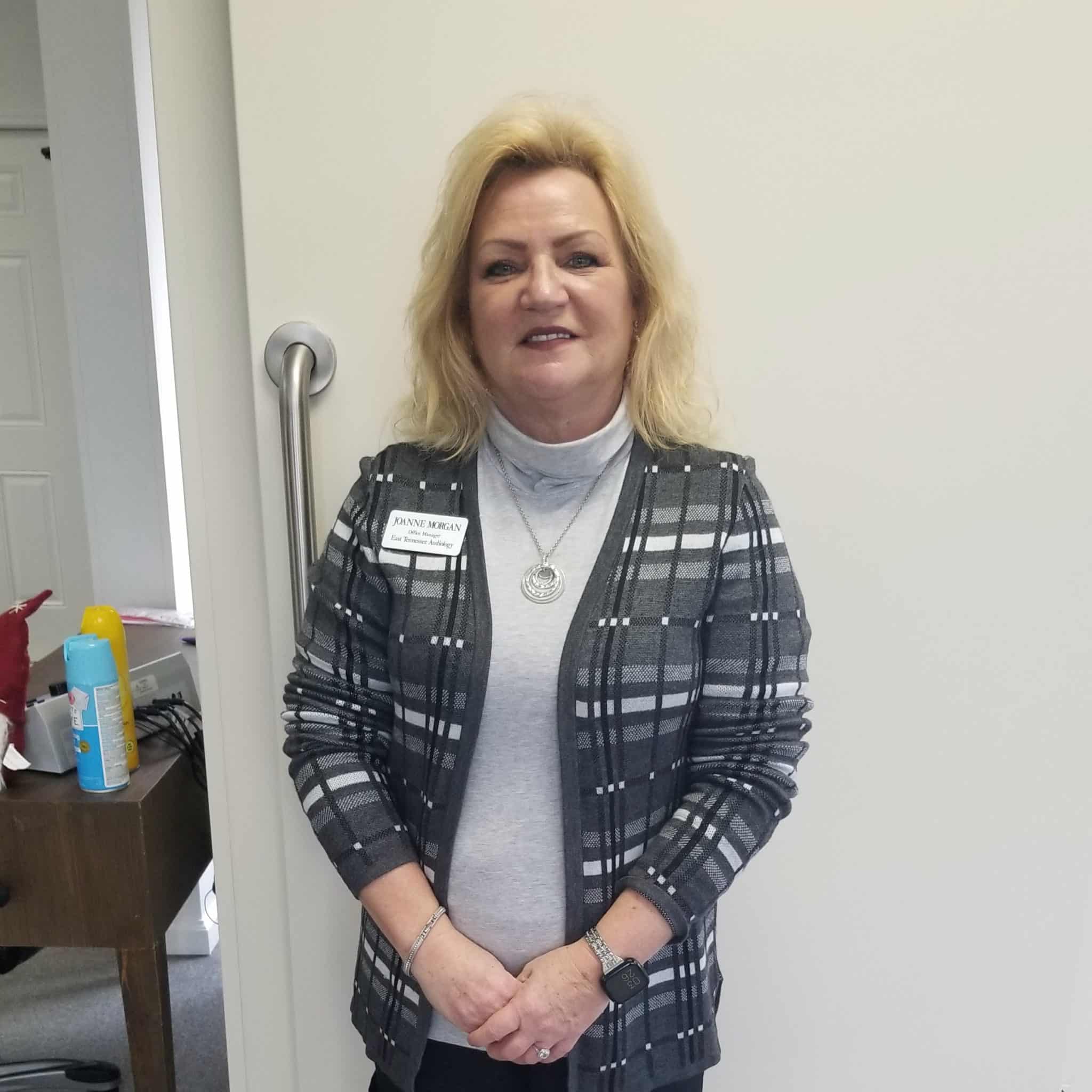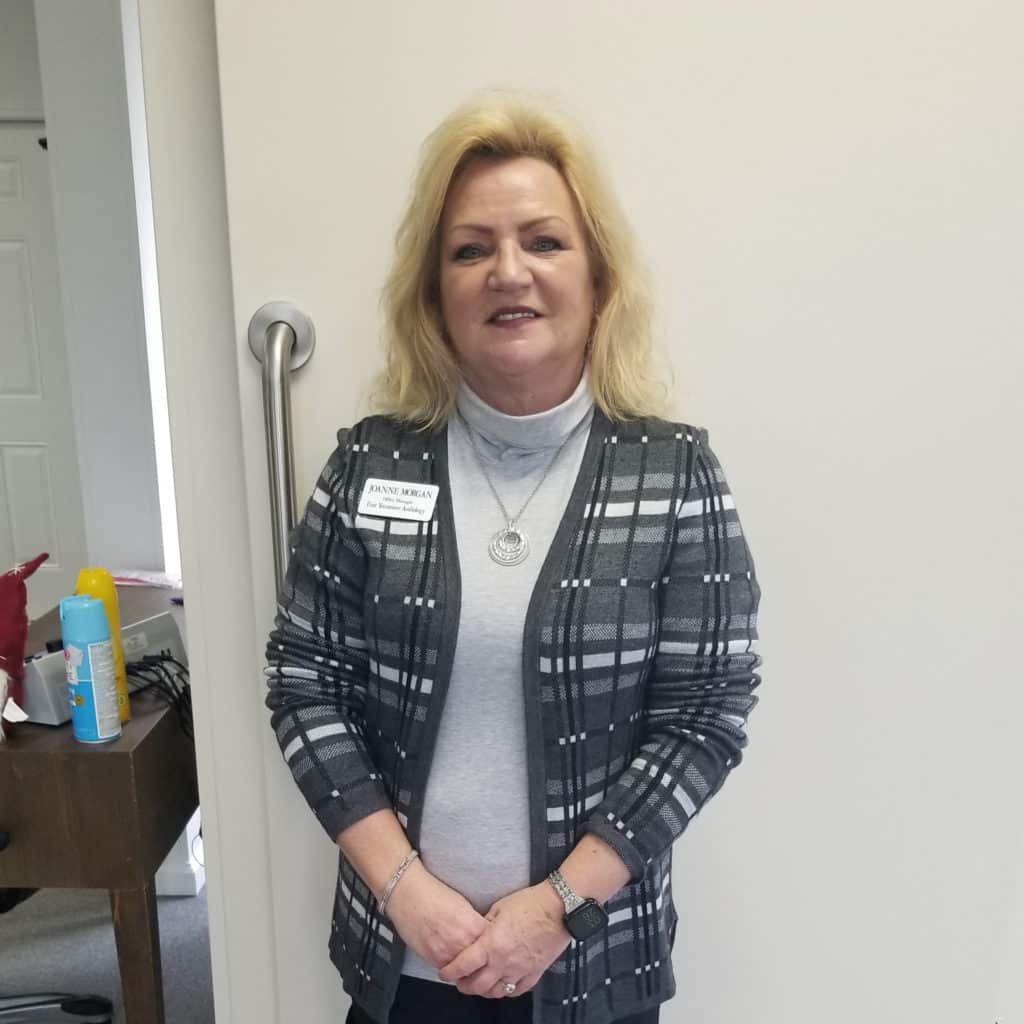 Joanne Morgan, OFFICE MANAGER
Back to my roots! After being away for many years, it was time to come back home to Tennessee. Growing up the daughter of a military father and a German mother, most of my youth was spent abroad. Having many relatives in Germany, we were taught both English and German at a very early age. I feel pretty blessed to be bilingual and to have had the experience of learning about another culture!  My father was born and raised in Lenoir City and when we weren't traveling as a military family, we made our home here locally.  Work took my husband and I to Florida, and after living there for many years, we decided it was time to come back home!  We purchased a few acres in Sweetwater and are enjoying our animals and country living. Working here at East Tennessee Audiology is truly a pleasure. I enjoy meeting and interacting with the locals, and am loving the southern hospitality!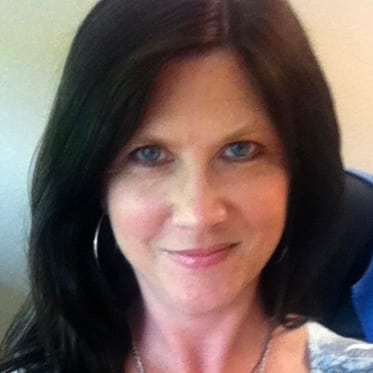 LORI MEALER, PATIENT COORDINATOR
Lori Mealer is a Licensed Hearing Instrument Specialist and joined our practice in 2018 with many years of experience helping people to hear better. Lori has hearing loss from Meniere's disease. She is dedicated to our patients and passionate about caring for their hearing.